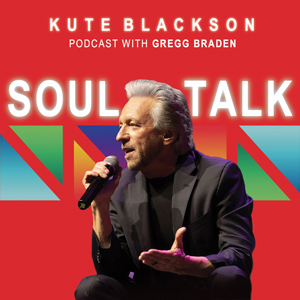 Gregg Braden is a five-time New York Times best-selling author, researcher and internationally renowned as a pioneer bridging modern science, spirituality and human potential. Gregg shares some difficult, yet honest questions about what we will be facing as a human species after this COVID-19 situation is over. In this powerful episode, you will connect more deeply and honestly with yourself, your body and being human in times of deep crisis in the world.
Some Questions Kute Blackson Asks:
How does someone deal internally with the energy of feeling fear?
How can you love yourself enough to give yourself what you need to be at your best?
What would be the most powerful way to connect more deeply with our consciousness that would empower us at this time?
What are the main changes that humanity will be facing after COVID-19?
Are words powerful enough to change our general perspective?
In This Episode You Will Learn:
3 difficult but important questions to ask yourself during this time of COVID-19.
How to shift fear and desolation into a different energy inside of ourselves.
Powerful facts to improve your body and immune system.
Key life lessons that help us find the connection between mind and body.
The one thing we can do to change the reality of any situation.